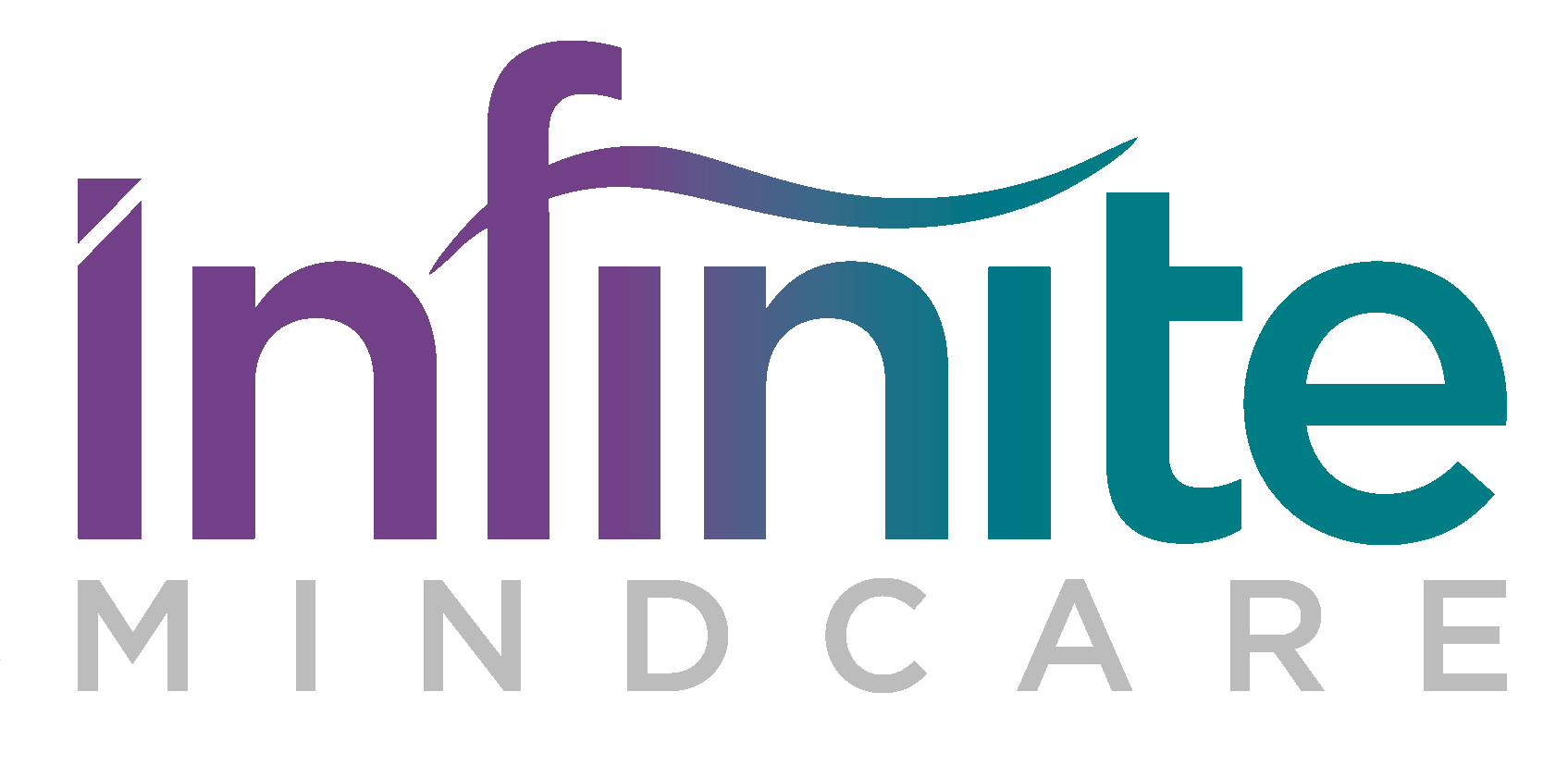 Whether an individual is struggling with alcohol abuse or alcohol
dependence, our staff has the tools needed to assist individuals in
the development of a long-term recovery solution.
Sutton Burke
Clinical Director/Psychotherapist
Sutton Burke is registered as a Counselor in the Cayman Islands and is a Licensed Clinical Professional Counselor (LCPC) in the state of Illinois. She is the Director of Infinite Mindcare in West Bay, Grand Cayman. Sutton has a passion for providing individual, and couple's therapy, for children (over 7 years old), teens, and adults with a variety of concerns.
Sutton completed her internship for her Master's Degree program at a small, private, Drug and Alcohol treatment center in Chicago, and went on to become an IOP Coordinator and Primary Therapist at the same facility. After leaving Chicago, she worked as a Primary Therapist in a 150 bed private facility in South Florida. Once returning to Cayman, she worked at the government's Counseling Centre where she facilitated the Intensive Outpatient Program among other drug groups. Before going on to group private practice and in the school setting, she was asked to help revamp the government's IOP program, and was contracted for a short period of time to create the new IOP curriculum. While she sees clients with a range of issues, Sutton specializes in working with children with learning and behavior challenges, providing couple's counseling, and treating addiction. She draws upon years of clinical
experience working in community mental health, residential treatment centers, and in the school setting. Sutton offers an integrative style beyond traditional therapy in order to build and support an individual's self-awareness and coping skills.
Sutton conducts evidence-based cognitive behavioral therapy, including exposure and response prevention (ERP). This is an interactive, hands on approach that examines, exposes, and confronts challenging thought processes or situations an individual might be having. She also has extensive training and experience in EMDR, Gottman Method Couple's Therapy, and Mindfulness Based Stress Reduction (MBSR). She listens intently, but does not just sit silently. She brings curiosity, intuition, compassion, and humor to her work. Therapy sessions with her can include talking, exposure exercises, feeling identification, stress relief techniques, mindfulness practices, expressivity through art or movement, creativity, and psychoeducation. While she brings her knowledge and skills to the session, she recognizes that you are the expert at being you.
Greg Miller
Psychologist- Master Level
Gregory Miller M.S.C., is a Licensed Masters Level Psychologist that has over 10 years' experience providing therapeutic services to individuals and couples. Aside from being a Masters Level Psychologist, Gregory is also a Certified Life Coach and a Certified Mediator. Having been in the field for over 10 years, Gregory has seen some remarkable transformations, and inspiring stories of human beings overcoming severe adversity. This has left him with a profound belief that, each one of us have all the tools needed to improve the quality of our lives.
Gregory's collaborative approach to working with people ensures that they play a crucial role in designing the path to a better quality of life. His individualized, nonjudgmental and genuinely warm approach to working with people facilitates an environment that is conducive to change as it allows people to feel more like an individual and less like a "patient".
Gregory specializes in Cognitive Behavioral Therapy but draws extensively from a variety of therapeutic approaches including Satir Transformation
​
​
Systemic Theory, Dialectical Behavioral Therapy, Gottman Therapy, Logotherapy, and Motivational Interviewing. His training, experience and continuing education has equipped him with the tools to sufficiently work with clients on a wide range of issues that includes, but are not limited to relationship, anxiety, depression, substance use, grief, anger management and stress management. Gregory is heavily invested in the well-being of individuals and truly take a genuine interest in each person he works with.
​
Dallas Dralle
Psychotherapist
Dallas Dralle, M.S., LLMFT, is a licensed Marriage and Family Therapist and has been practicing in Grand Cayman for the past several years. As a therapist, Dallas provides outpatient counseling to individuals, couples, children and families with a wide variety of concerns and personal goals. Working from an integrated, collaborative, strengths-based approach in therapy, she draws from multiple disciplines to match her client's individual needs. She does not believe in a "one size fits all" approach to therapy and believes that each individual is the expert in his or her own life. She will work with you collaboratively to develop your personal goals and create a plan for therapy that fits your personal needs. Dallas has extensive experience working with individuals facing substance abuse issues and helping them on their journey through recovery from addiction. She specializes in working with couples, including pre-marital couples, couples facing infidelity, domestic violence, and those interested in marital/relational enrichment and growth.
She also has a wealth of experience working with families, working from an attachment lens by focusing on strengthening the relationship between parents and their children. As a family therapist, Dallas believes in a holistic and systemic approach to treatment, and treats all of her clients within the context of their families, relationships, and their environment as she helps to empower them to make positive changes in their lives. Dallas is passionate about helping her clients find and harness their inner strengths and resources to live happier lives and improve their general sense of well-being.
After graduating magna cum laude from the Honors College at Michigan State University with a Bachelor's degree in Psychology, Dallas went on to obtain a Master of Science degree in Child Development and Family Studies with a specialization in Marriage and Family Therapy from Purdue University Calumet. Her graduate thesis research focused on the significance of the therapeutic relationship in treatment, and this knowledge and experience forms the foundation for Dallas' clinical practice and focus on her personal, therapeutic relationship with each client. During her three years studying at Purdue, she was an instructor and taught undergraduate psychology and child development courses. As a mental health professional, she has 9 years of experience working in a variety of clinical settings throughout her studies and post-graduate work. She has worked as a therapist in both inpatient and outpatient settings, including community outpatient clinics, a government agency, and residential treatment centers with adults recovering from drug and alcohol addiction. Dallas is a Certified Clinical Trauma Professional (CCTP), trained in EMDR, and a certified Prepare/Enrich facilitator. Dallas completed Level I and Level II of Satir Transformational Systemic Therapy which she regularly incorporates into her therapeutic approach. She also has training in Cognitive-Behavioral therapies, Motivational Interviewing, and Mental Health First Aid.
​
Marissa Paquin
Psychotherapist
Marissa Paquin, MA, LMHC, is a Licensed Mental Health Counselor with over 12 years of experience providing counseling services to individuals, families, and couples. Marissa has experience working with children and adults with anxiety disorders, depression, trauma history, and substance use. She is also a Certified Clinical Mental Health Counselor, National Certified Counselor and Certified Clinical Trauma Professional.
​
Marissa believes that healing is a collaborative endeavor that requires genuine caring without judgment, and she cooperatively assists her clients in clarifying their goals for treatment. She provides a compassionate atmosphere to safely explore and work through feelings, thoughts, and beliefs. Rather than adopting one methodology for all individuals and issues, she draws from a variety of methods to create a tailored approach for each individual and situation. Her integrative style of client-centered therapy includes a strength-based approach incorporating cognitive behavioral therapy and other evidence-
based treatment. Marissa is also fully trained in EMDR. As a therapist, she is warm, open, encouraging, and direct. Marissa considers herself an active therapist, combining experience, education, creativity, and sense of humor with a down-to-earth, realistic approach to counseling.
​
Marissa has a particular passion and expertise working with adolescents as they struggle to define their identities, cope with the rapid physical, emotional and psychological changes that take place within them and adjust to the demands of peers, school, families, and society. When seeing teenagers, she works collaboratively with the family, schools, and others to provide optimum level of care.
​
Marissa is passionate about learning and constantly bringing new tools and techniques to her practice and those with whom she works. Marissa believes in empowering others and when equipped with the proper tools everyone can become happy, healthy individuals and achieve their personal goals.
Bob Jones
Counsellor & Neurofeedback Specialist
With over 30 years' experience counselling populations as diverse as physicians, members of Canadian Armed Forces, prison inmates in Cayman and Canada and upper management of large corporations Bob discovered neurofeedback as a result of his commitment to continuing education and his own personal growth.
With his strong background in addictions counselling and research he established and directed the counselling services in the Cayman Islands (DCS) and went on to serve as the Addiction Consultant for the Department of Health in his home province of New Brunswick, Canada.
Bob has spent his entire career primarily as a clinician but also managing addiction services as well as being a consumer in a variety of therapeutic modalities which showed a high rate of success in returning people to a state of balance. Neurofeedback (NFT) has been the most effective and life changing of these not only for Bob personally but for the hundreds of clients he has trained.
After almost a decade of training and mentorship Bob's neurofeedback practice has evolved to one which integrates NFT with psychoeducation and mindfulness. Bob works with clients to address a wide range of stress related disorders and specializes in resistant anxiety disorders, depression and other forms of emotional dysregulation. His depth and breadth of experience means he can assist clients in connecting with their core issues and enable them to direct their own path for success with NFT.
Diane Cummins
Social Worker
Diane Cummins, MSW, LISW, is a licensed independent clinical Social Worker who has worked in mental healthcare since 2004. She creates an emotionally safe space for her clients to work on their individual wellness goals. Her therapeutic style is gentle, supportive, and non-judgmental. She believes that everyone has the capacity to change. Diane uses a strength-based and trauma-informed approach to therapy. Her experience includes working within in-patient, out-patient, and community mental health with adults, older adults, teens, as well as military Veterans. Her specialties include working with severe and persistent mental health disorders alongside substance use disorders. She uses evidence-based practices to treat anxiety, depression, chronic suicidal ideation, psychotic disorders, and substance use disorders.
Diane graduated with a Master of Social Work degree with a cumulative 4.0 GPA. Her undergraduate degree is in Psychology. She became a "LGBT Champion" after completing additional diversity training to better meet the clinical needs of this population.
Awards include the "Jane Addams Award for Compassion" and received a Certificate of Appreciation from the VA's Recovery Services department. She was the recipient of the 2007 "Lynn Goff Spirit of Integrated Treatment Award" for her dedication to providing services to people with co-occurring mental illness and substance use disorders. She was also recognized in the " SAMI Matters" Ohio SAMI CCOE Publication (Fall 2007•Volume 5•Issue 1), as being part of a highly effective Integrated Dual Diagnosis Team whose evidence-based practices decreased homelessness and psychiatric hospitalizations by 50% amongst clients that were the most at-risk.
Throughout the years, Diane has been a guest lecturer for undergraduate Social Work classes at The Ohio State University. She has collaborated with the Columbus Police Department to provide educational resources for how to best provide support and resources to patients who are in crisis that requires police intervention. On 6/29/17, her research titled "Motivational Enhancement Therapy for Veterans with Chronic Pain and Substance Use" was published in "Health and Social Work" a publication of NASW under Oxford University Press (https://www.naswpress.org/publications/journals/hsw.html).
COMING SOON...